Sooo... I'm going to just start posting random stuff, ok? my documenting of Korea on this blog is not going as I planned but what the hell, I'll just roll with it. If you are a Navy (or military) spouse, you're probably know what FRG is. When I first moved to the States from Colombia, my husband encouraged me to attend the FRG meetings there. I met some really nice people, but I also met a lot of people I didn't have anything in common with. The ladies there were great but I just didn't feel comfortable in the group. When I moved to Korea, all I heard about this group is how great they are, and people weren't wrong about it. I like it because there's no drama and they made me feel very welcome. Anyway, we meet once a month and this month's meeting was at a restaurant called Chai 797. I had seen it several times because I have to walk past it to go to the closest subway station, and it is also next to one of my favorite bakeries. It looked very fancy and expensive from outside, so I was a little surprised to see that it was chosen as the location for one of the meetings. The restaurant is very close to Hannam Village so four of us walked there, we arrived and our table was ready, waiting for us.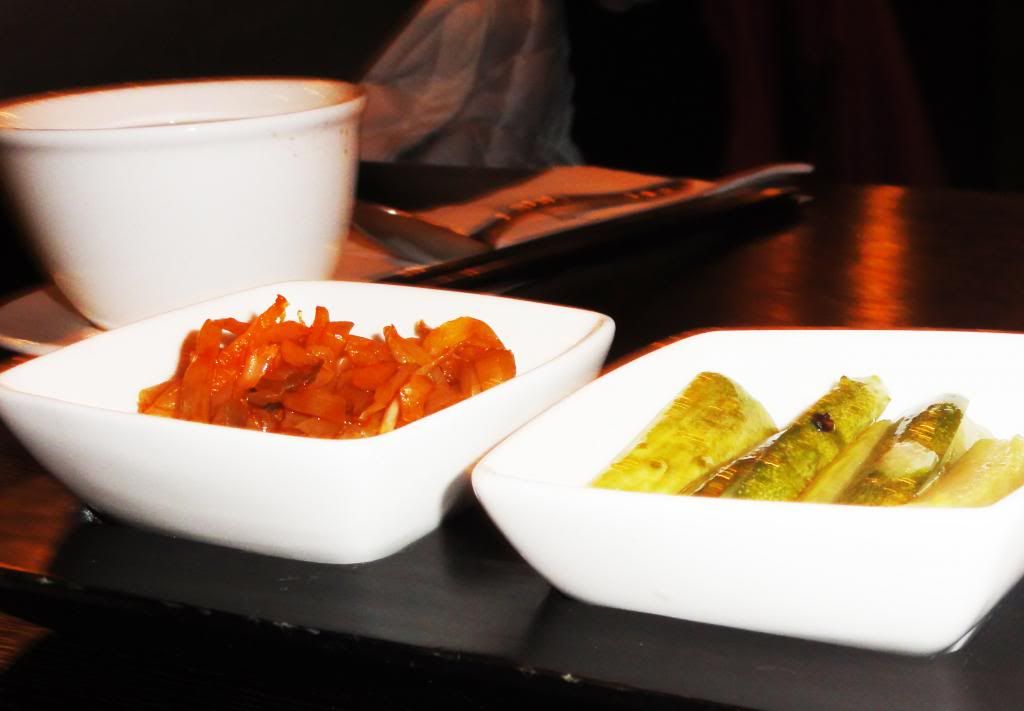 I must confess, I didn't know it was a Chinese/Thai fusion restaurant. Korea has me fooled, I can never figure out what's what. The table was set with three little dishes, there were peanuts in one of them and I have absolutely no idea what was in the other two, I ate the peanuts. An immaculately dressed waitress came and poured us some tea.
The staff was really nice, they looked very clean and polite. They spoke basic English which is absolutely fine by me. (Heck, I should be making a bigger effort in learning their language.) They had two menus, one was Dimsum which is kinda like bite sized Chinese food, the other menu had the entrees and everything else. I read the entree menu first and had to put it down because the prices were a little over budget for me. I am not a cheap person, but by all means I do try to save money whenever I can and I hadn't planned on spending that much on dinner that night. This restaurant is more of an Anniversary/Birthday/Promotion price range for us. So I went back to the Dimsum menu and ordered two things from there, Shrimp and crab meat wrapped in bacon, and Cuttlefish with Mozzarella. Most of the other girls ordered Dimsum as well, a couple ordered Dimsum and an entree.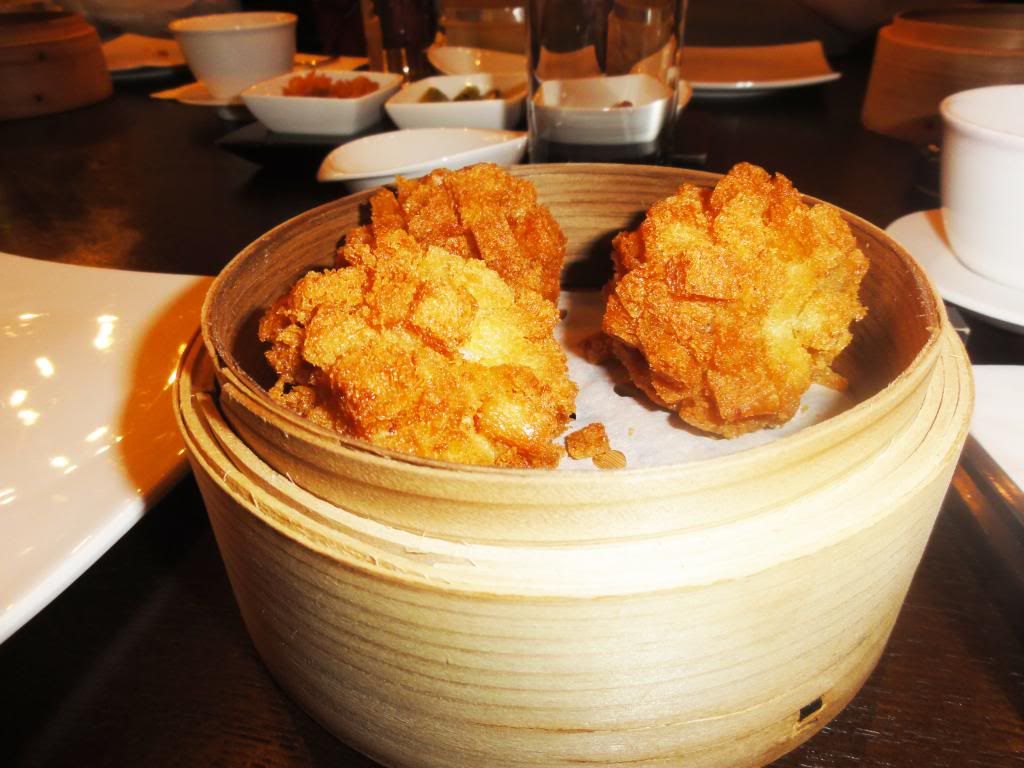 Both things were good. I wouldn't say they were incredibly amazing, but I enjoyed them very much and I enjoyed the company of the lovely FRG girls. We discussed Navy stuff, laughed a lot and I won a bag with deliciously smelling lotions. After that, the waitress came with what I think is supposed to be dessert. It was included in the meal, I guess. Elisa said it was made out of lychees. I don't know what a lychee is but I tried it anyway. It was ok, a little bland for my sugar-crazy taste, but good anyway.
This was my good friend Jahayra's last meeting before she has to move to Hawaii. I teared up a little, I'm going to miss her like crazy but I'm glad I still have two more weeks with her before she leaves.
Overall, Chai 797 was a good experience. The place is beautiful and I was satisfied with what I ate.
Please, comment if you visit the place and let me know what you think of it.
- Closest Subway Station:

Hangangjin, Line 6

.